Welcome to the Walking It Out podcast! Join us weekly as Pastor Brad Kirby the word of God from the Bible, to encourage, exhort and convict our faith for every area of life. We will talk marriage, children, family, ministry, work, discipleship, joy, difficulty ... you know living for Jesus ... in REAL LIFE. Brad is a husband, father, pastor, and disciple of Jesus Christ.
Episodes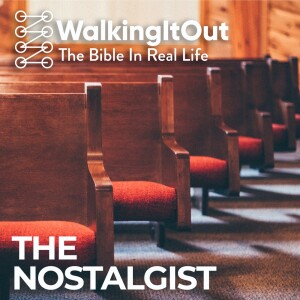 Friday Sep 15, 2023
Friday Sep 15, 2023
Looking at the different troublemaker personalities in the church. Based on and referencing Mark Atteberry's book, "Troublemakers In The Church: Dealing with the Difficult, the Dangerous, and the Deadly." 
This week we talk about "THE NOSTALGIST." 
Philippians 3:12-16