Welcome to the Walking It Out podcast! Join us weekly as Pastor Brad Kirby the word of God from the Bible, to encourage, exhort and convict our faith for every area of life. We will talk marriage, children, family, ministry, work, discipleship, joy, difficulty ... you know living for Jesus ... in REAL LIFE. Brad is a husband, father, pastor, and disciple of Jesus Christ.
Episodes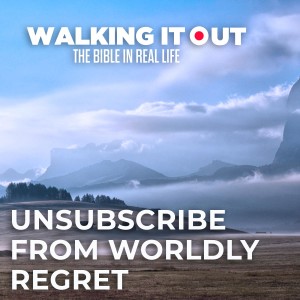 Wednesday Mar 24, 2021
Wednesday Mar 24, 2021
For godly grief produces a repentance that leads to salvation without regret, whereas worldly grief produces death. - 2 Corinthians 7:10. We need to unsubscribe from worldly regret. We have more important things to do.